October 3, 2008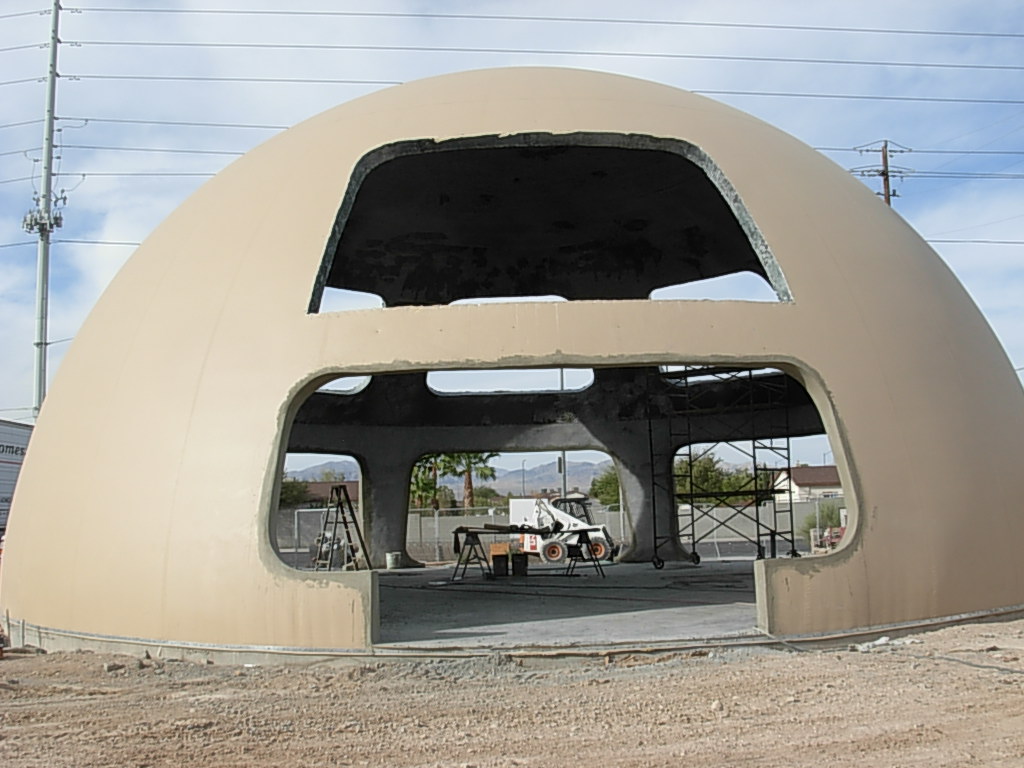 Looking through the back of the house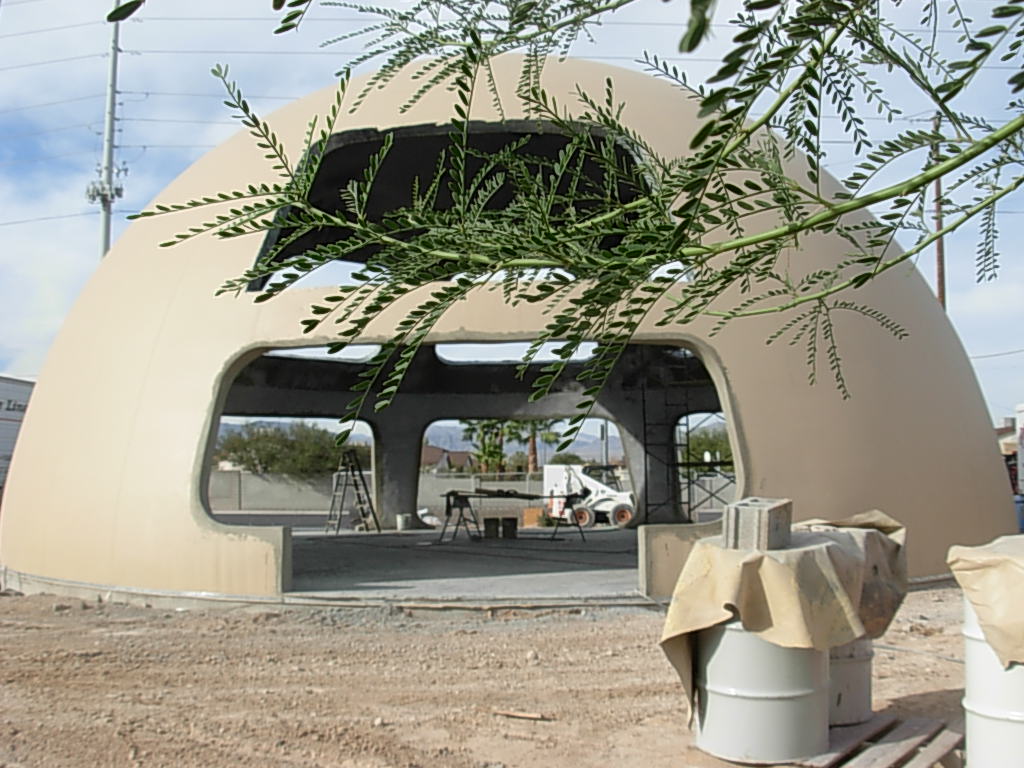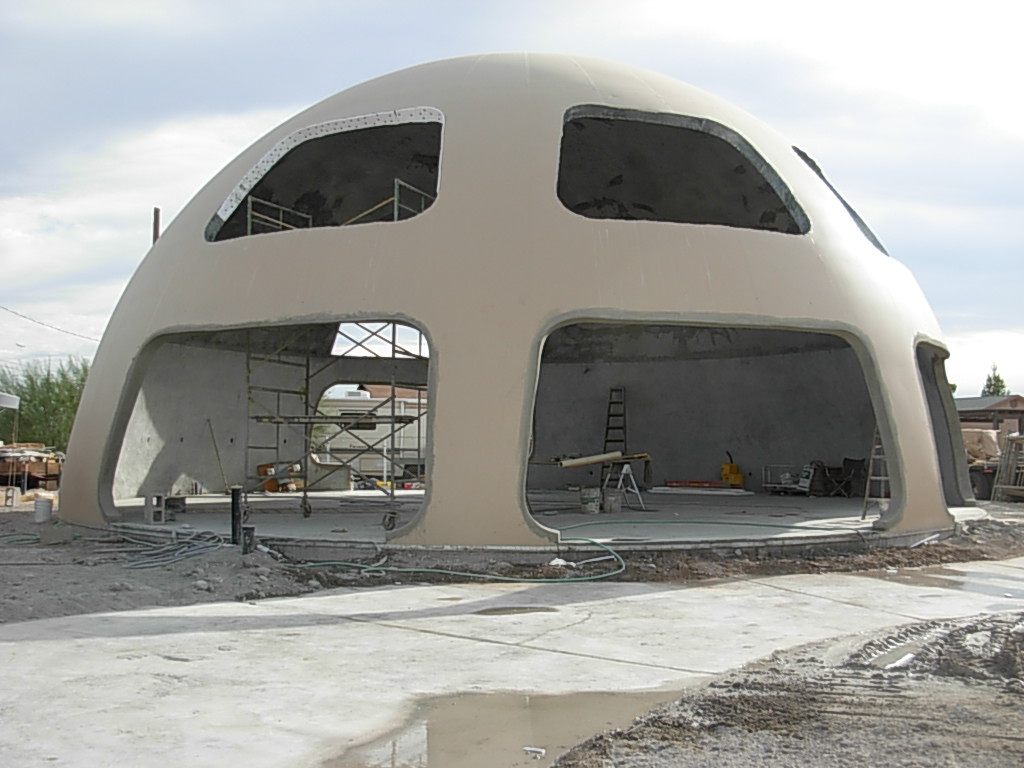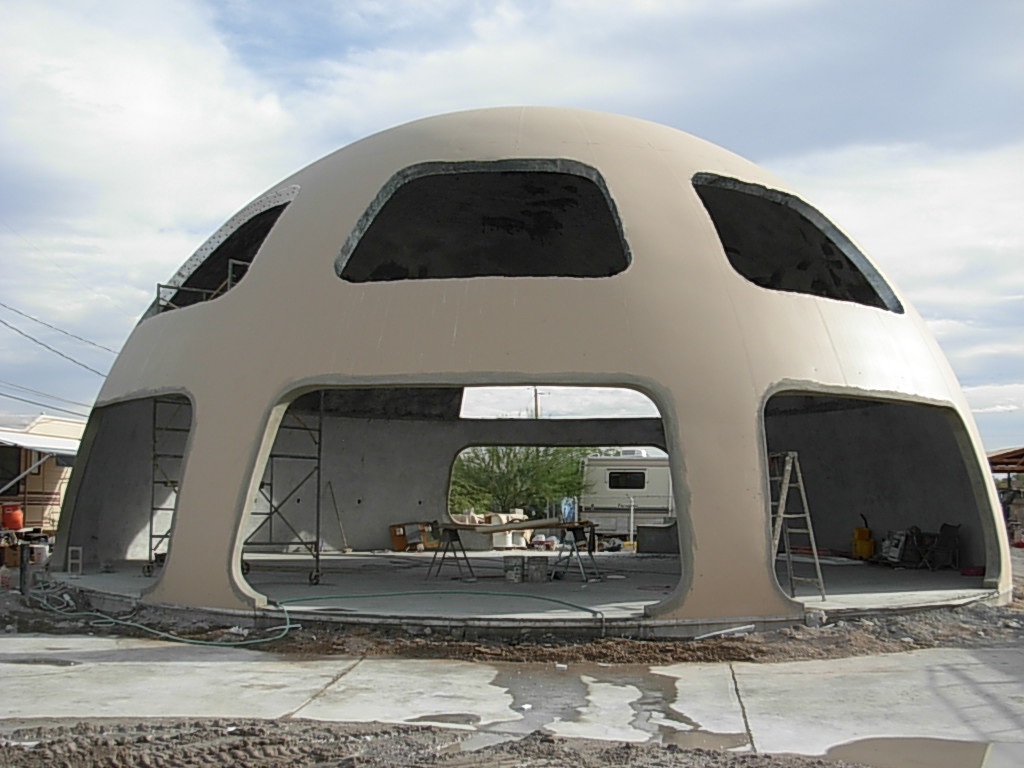 All the bottom openings have had the 7" edge covered. The top opening edges have been smoothed and they have started applying the styrofoam.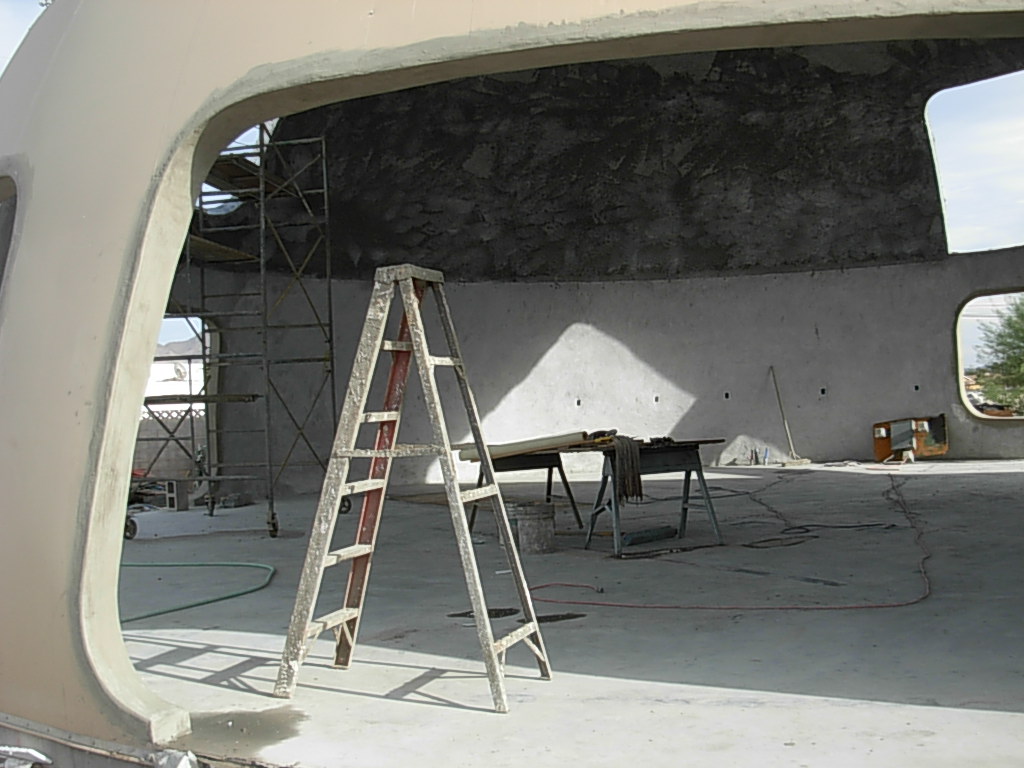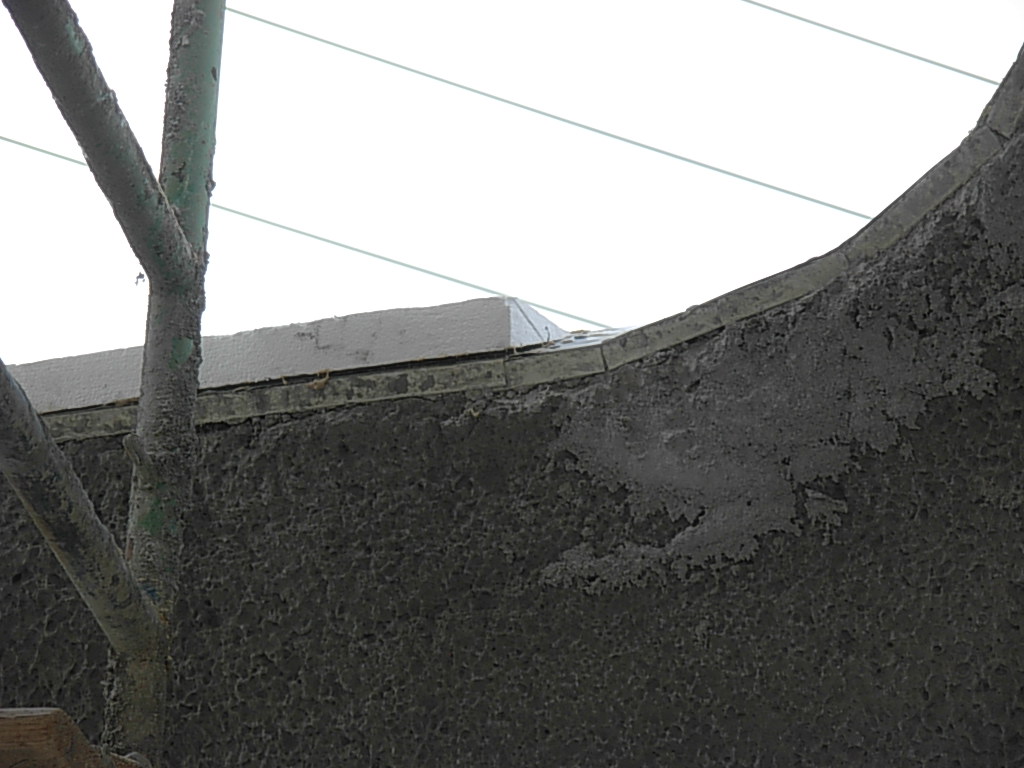 A wedge on the upper ledges will keep rain water from pooling on the ledge.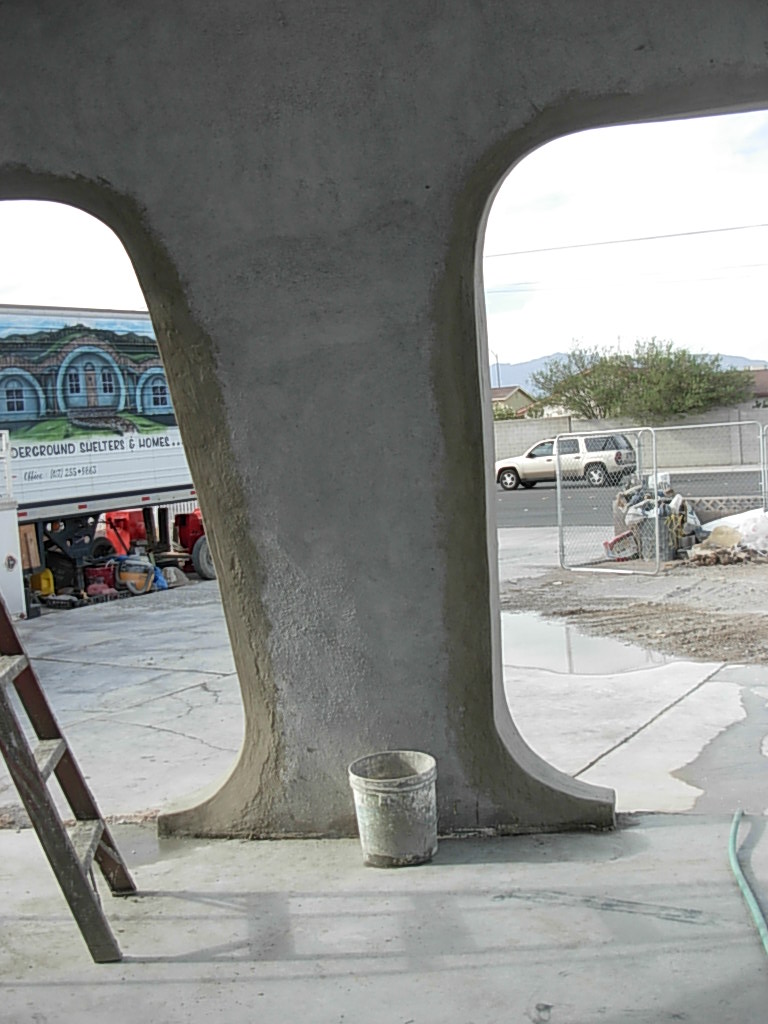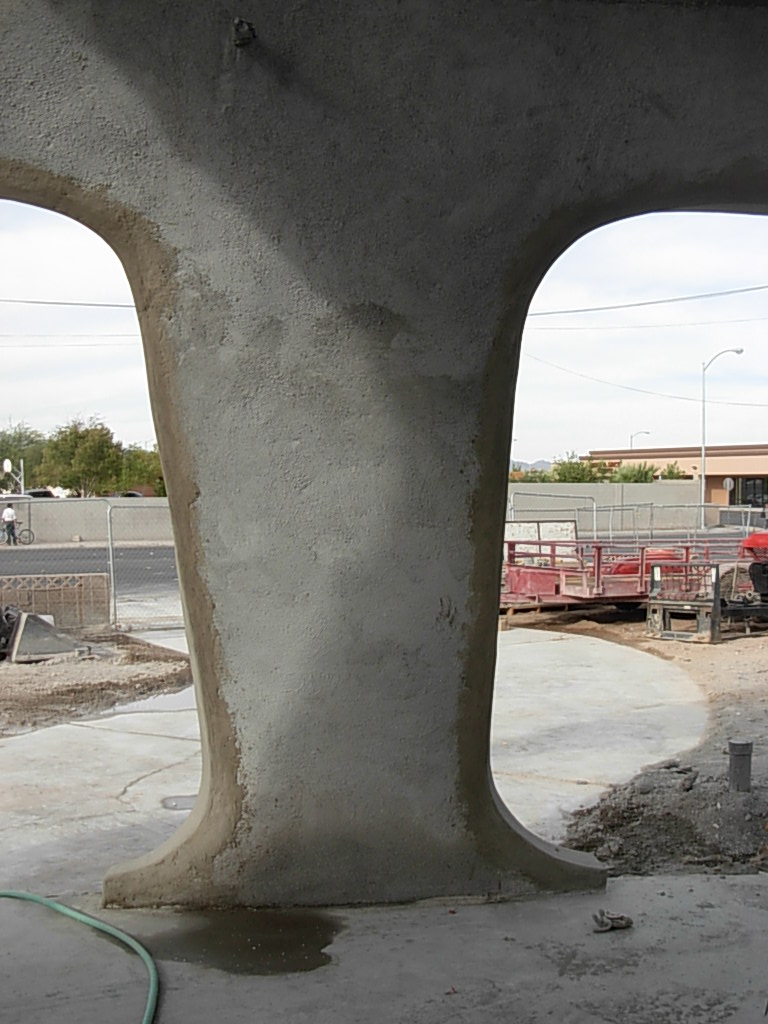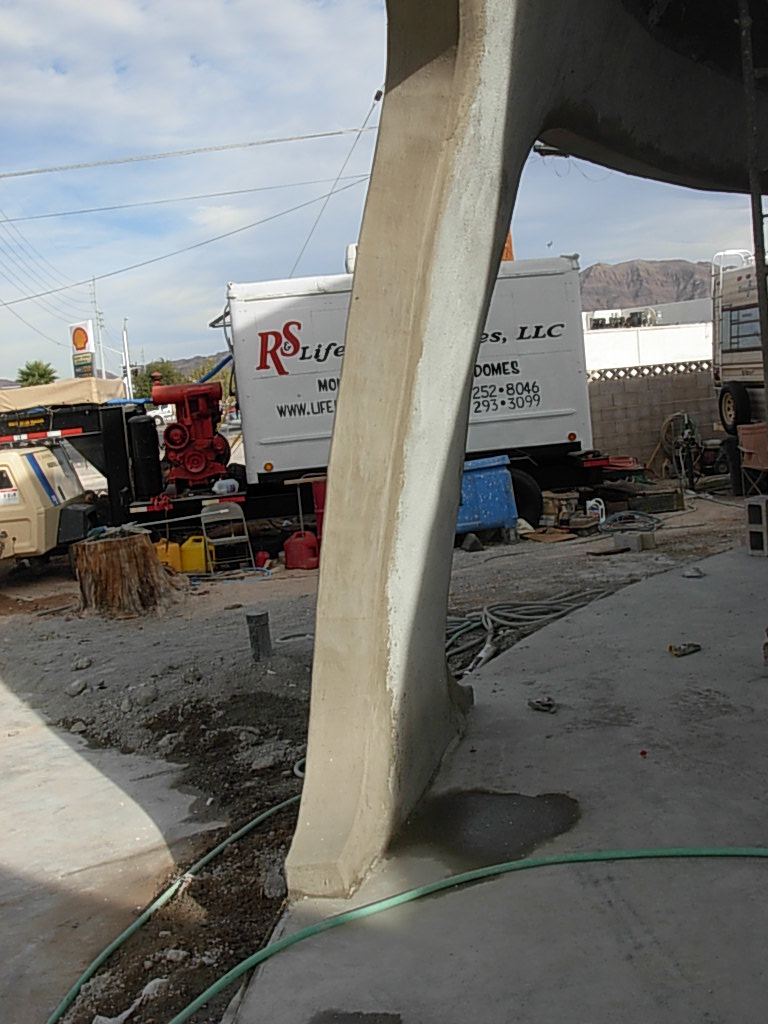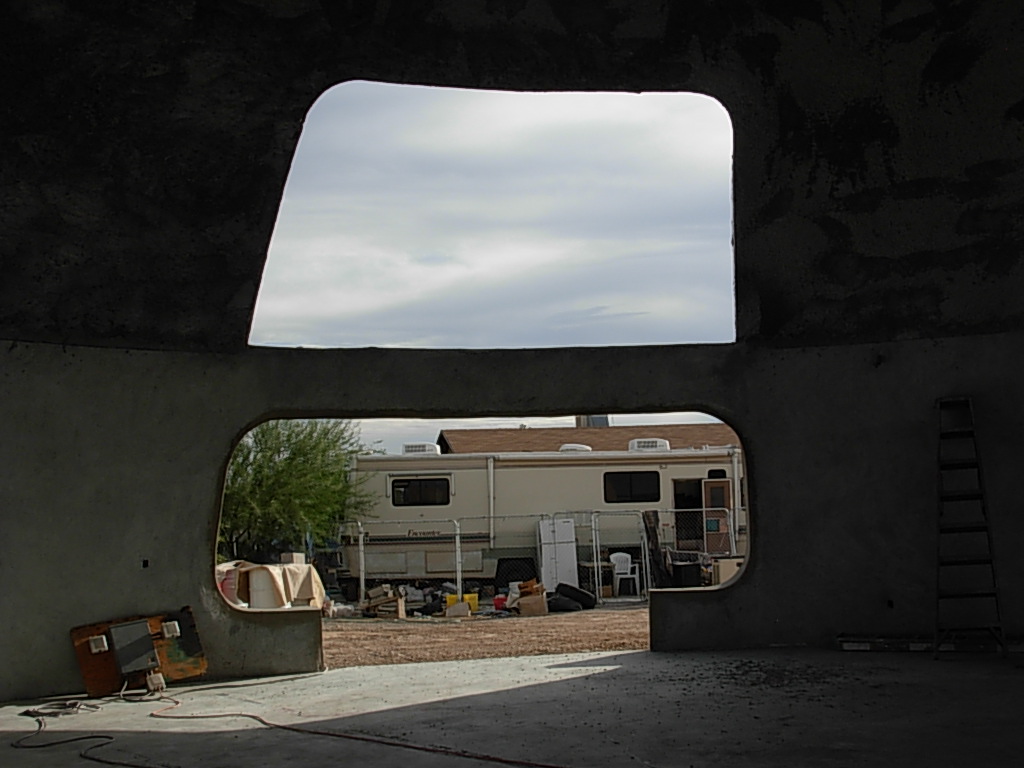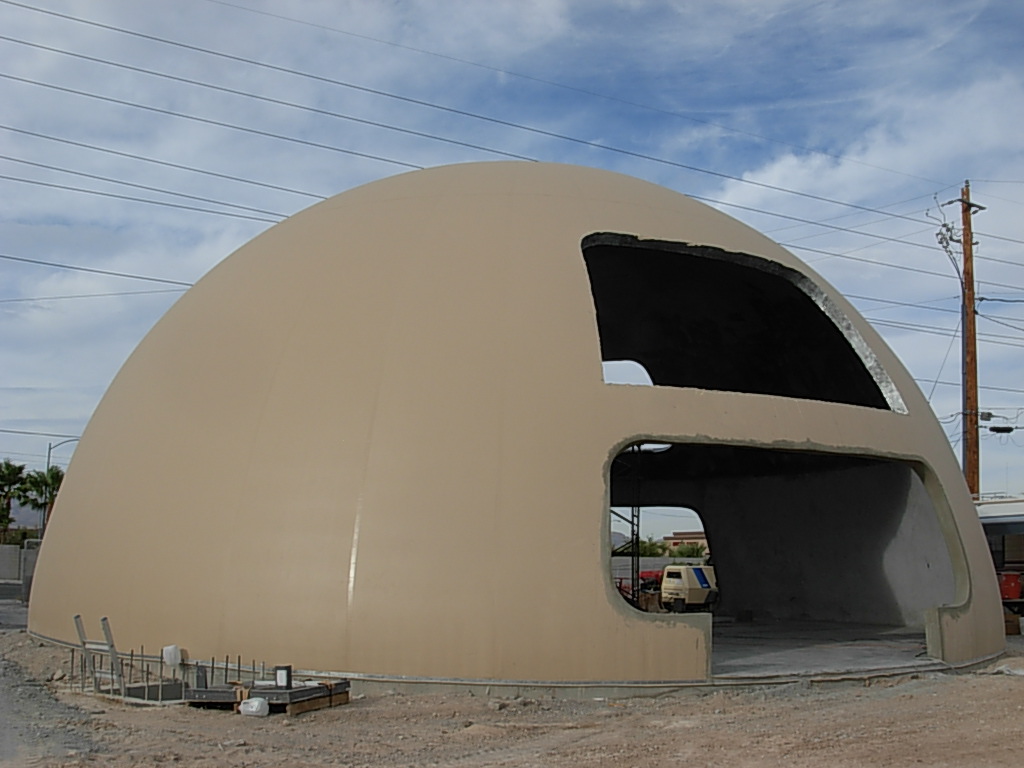 See how shiny the upper edging is after having been buffed.